FABULOUS SEA VIEWS
Rooftop
Our spectacular rooftop, open to the general public as well as our guests, is the ideal meeting place for those who want to enjoy a quiet atmosphere with privileged views of the Mediterranean. Enjoy looking at the sea, taking in a beautiful sunset in good company or feeling the gentle breeze caressing your skin while enjoying exquisite cocktails and snacks. In the solarium area with a jacuzzi, sun loungers and umbrellas you'll experience tranquillity and disconnection like you've never felt before. Come and enjoy the exquisite sensation!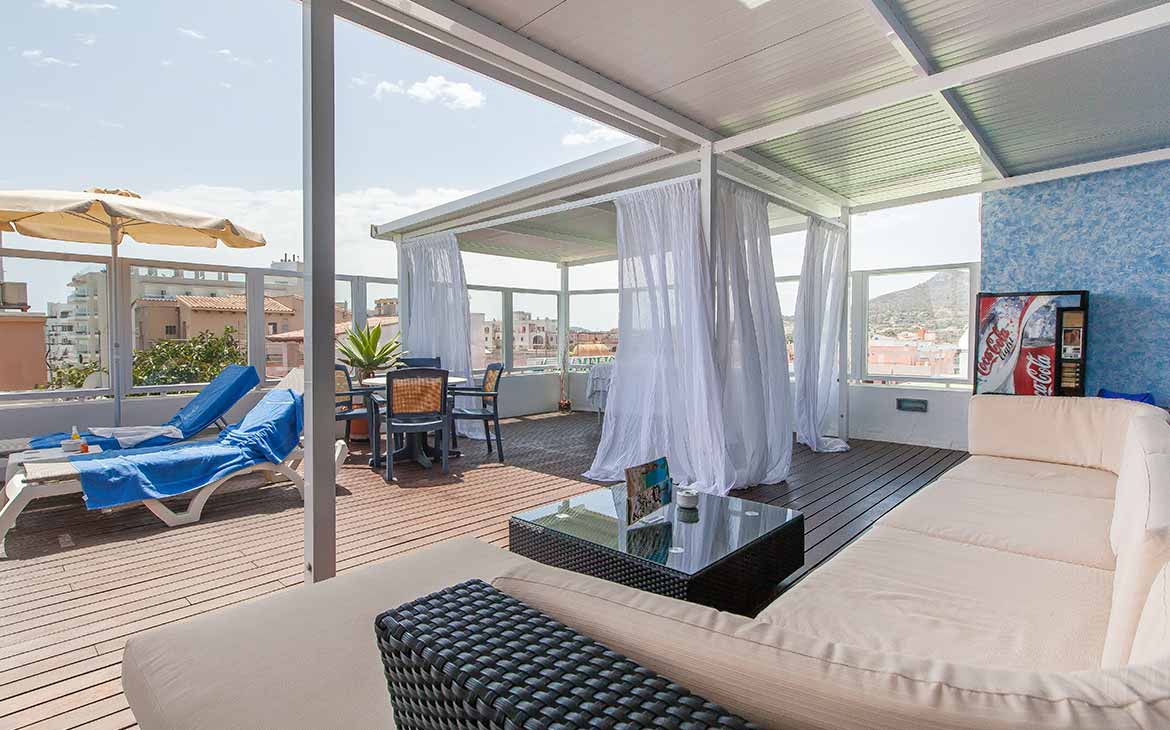 Unrivalled location
Mallorca has a privileged climate that invites you to enjoy it all year round, so any time is good to discover its laid-back corners full of charm, and of course, spend some time on our rooftop, where you feel a little closer to the sky.
Disconnect in the fresh air
It's not only during the day that you can enjoy our rooftop; Cala Millor transforms when the sun goes down every evening. Its magic surrounds everything and its magnetism transforms the environment. There's no better way to experience it than by going to the rooftop and leaving the world at your feet. Charm, seduction, and dazzling views — enough to enchant the most demanding guest.